What's New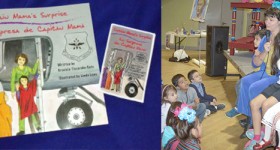 In honor of Veterans Day, we are sharing a children's book review of Captain Mama's Surprise/La Sorpresa de Capitán Mamá written by veteran entrepreneur Graciela Tiscareño-Sato. She served as an officer in the active duty U.S. Air Force for nearly a decade and she is inspiring children to explore STEM careers like aviation in the Captain Mama bilingual (Spanish/English) book series.
Featured Latina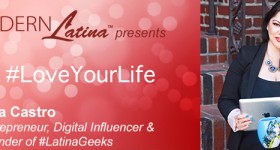 As we approach the end of another year, many of us take a moment to reflect and try to find solutions for a better year.  Some of us can't always control what happens to us, life can sometimes be hard.  But as humans, we survive and figure out how to deal with life's challenges. Luckily… [Continue Reading]
Latest Posts

January 15, 2017 By editor Leave a Comment
Certified Lactation Educator Counselor, Perlita Dicochea, Ph.D., compares her experiences regarding the extent to which the hospital supported exclusive breastfeeding before and after changes they are implementing to meet the State's Baby-Friendly hospital mandate.