What's New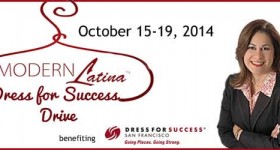 We are seeking gently used professional work attire for Modern Latina's Dress for Success Donation Drive. Donations will take place October 15-19, 2014 at four participating boutiques. All donations will go to the Dress for Success program benefiting women re-entering the workforce and in appreciation for your generosity the participating boutiques are offering 15% off your purchase.
Featured Latina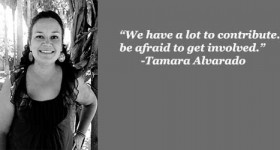 Modern Latina caught up with Tamara Alvarado to talk about her work at the School of Arts and Culture at the Mexican Heritage Plaza.
Latest Posts

October 10, 2014 By editor Leave a Comment
"The Salinas Project" is a documentary to help viewers understand a community that is often misrepresented in the media. News stories focus on gang violence, often marginalizing the lives of those who work in the fields and their children. The film brings to light the systemic causes of the problems in East Salinas and highlights the successes and hopes of this community.