What's New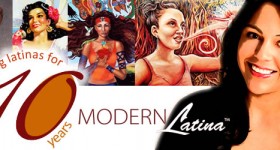 Founder of Modern Latina, Linda Castillo shares the top 6 things she has learned from 10 years of blogging.
Featured Latina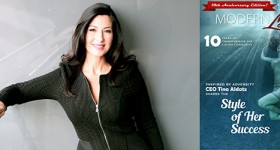 Meet Modern Latina's Commemorative 10th Anniversary Edition Featured Latina, Tina Aldatz. Tina is a self-made, successful Latina entrepreneur who founded Foot Petals and is now the CEO of Savvy Travel. She is the author of "From Stilettos to the Stock Exchange," a compelling and heartwarming personal story of success against all odds.
Latest Posts

February 5, 2016 By Contributing Writer Leave a Comment
Cooking in Heels blogger Sindy Hernandez de Cornejo shares her spicy, sweet and nutty crock pot mole recipe. It's super easy to make and it tastes like it took you hours to prepare, just like traditional mole does.