What's New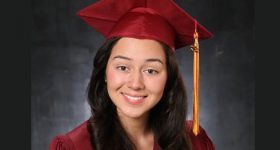 Faith Florez's grandmother died of heat exhaustion working in the fields, and now she is working to keep this community safe with her app, Calor, to prevent heat exhaustion and heatstroke.
Featured Latina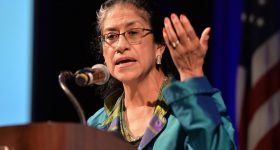 At the recent Latino Leaders Network Luncheon held in San Jose on March 21, 2018, Maria Echaveste received the Eagle Leadership Award for making a significant impact on the lives of Latinos living in the United States.
Latest Posts

April 18, 2018 By editor Leave a Comment
The new SJSU Chicanx Latinx Student Success Center (CLSSC) opened its doors in January 2018 and is available to help students navigate the college experience at San Jose State University. It's primary charge: student success.
With a population of 26% Latino students at SJSU, the success center is committed and dedicated to retaining, empowering, and graduating Chicanx/Latinx students at San Jose State University. We had a chance to talk the Program Director Lilly Pinedo Gangai to learn more about the success center.