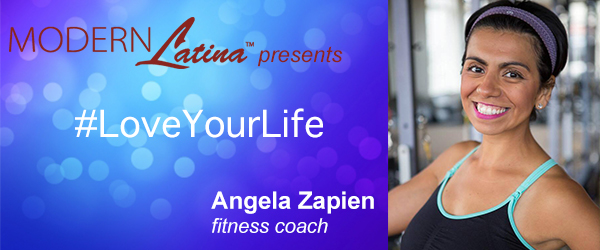 We are in a season of restoration, growth and rest both body and mind. I love the saying: April Showers Bring May Flowers for a few reasons. April brings us a season of rain, discomfort and moments where we can feel overwhelmed. Then we go into May with a season of growth, sunshine and beauty all around us. As we embark on this journey of Loving Your Life, I just want to encourage you to remind you that this is your journey. Be free from any negativity, self-doubt or fear that is distracting you from becoming a Beautiful Soul. You were made for a time as this!
As a Fitness Coach, I truly believe that establishing a routine of exercise helps guide us through our seasons in life. We can distress while exercising. Breakthroughs can take place. Victories are won! Perhaps one season you are focused on running. Another season you are focused on rest – yoga – mediation. Or just a season of lifting those weights to feel empowered. Whatever you prefer as your choice of outlet continue to challenge yourself in those areas. Exercise releases positive endorphins that get the blood circulating, the heart pumping, adding longevity to your life and a great confidence booster. I don't know about you but after a good workout session I like to take a #selfie! They are fun, enlightening and a good way to track your progress. So, ladies after you complete your workout SNAP A SELFIE! Flex those muscles and those smiles!
Now that the weather is bringing more sunshine I want to challenge you this month to simply GET OUTSIDE! Whether you walk your dog, ride bikes with your family or simply just breathe in the fresh air! With this challenge I also encourage you to make it a goal to walk, run, bike, etc 31 miles…that is a MILE A DAY! It's a good time to get the family involved, unplug for a few minutes and just reflect on all the beauty around us. It's so easy to get caught up on social media, working late in the office, not taking lunch breaks or just finding an excuse to not be active. As you think of this challenge I would encourage you to mediate on what will keep you motivated. Maybe it's your family? Maybe it's your faith? Perhaps you want to be a better spouse. Or you simply just want to change the atmosphere around you. Again, you were made for this!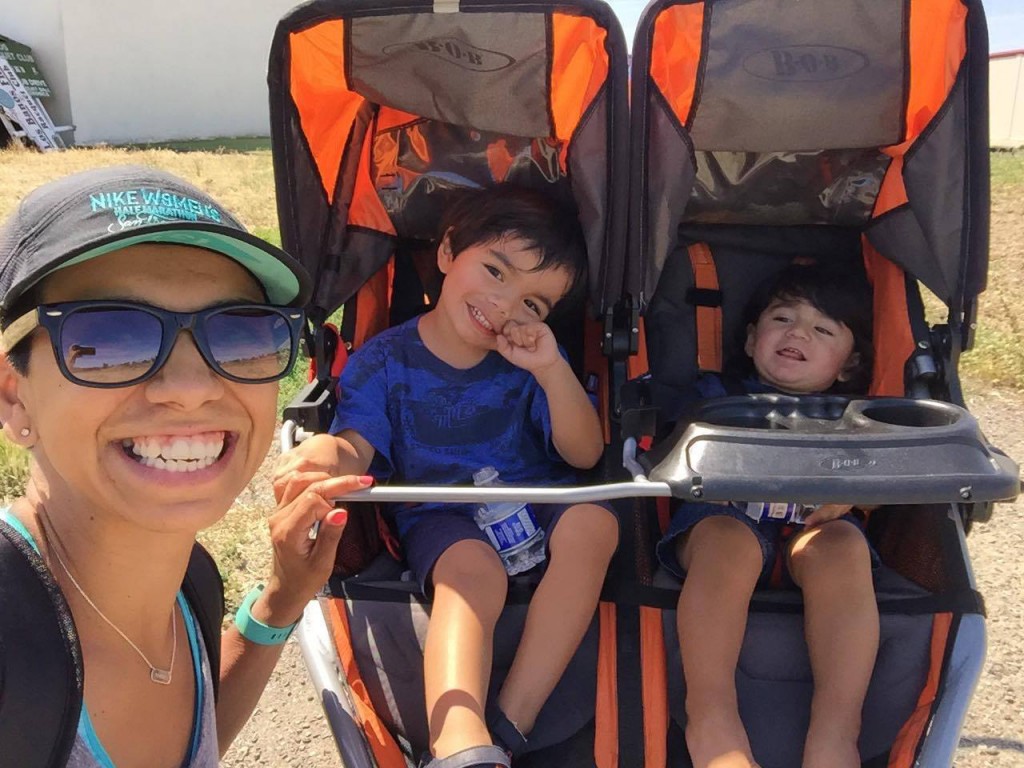 As a mother of two boys (Max, 3 years Noah, 16 months) they most definitely keep busy! Our days are long, the years are short but my daily motivation for them is to teach and live out a life that will bring wellness in all areas. I've been blessed to be able to take them to work with me at our local gym. Max knows what the gym is and why we go there. Noah will soon one day understand. They know that if mommy doesn't exercise she can become tired, grumpy and bad habits can be formed! Every Wednesday rain or shine we walk to work. We call it #WalktoWorkWednesday. It's our way of being active as a family, getting in a cardiovascular exercise and encourage others in our community to become active.
We get a little of two miles in and memories are created. Sometimes we stop at the park and run around. Plus it's a good way to get the boys tired! Every Wednesday I look forward to this time because it helps me clear my mind, let go of any distractions, gives me a mid-week pick me up and time of silence. Maybe you're schedule doesn't allow you to walk to work but you can get creative and find a motto that works for your home. I see exercise as this: If we brush our teeth everyday, why not exercise? Even if it's just walking. Remember it's your journey!
Walking Tips:
Download the Nike App or MapMyRun to track your mileage
Invite others to join you
Log out of social media, email, turn your "Do Not Disturb" setting on
Bring Water
Wear layered clothing (depending on weather conditions)
Wear Sun Block
Bring bikes, jogging stroller or furry friends
Set a Weekly Goal (3 miles, 5 miles, etc)
Smell the Flowers
Meditate/Pray
Post a #Selfie After Your Walk
Make it a Habit
Lastly, after your 31-Day challenge I would encourage you to write in a journal and express your thoughts on how this helped you, your family and atmosphere. What did you learn about yourself? What health changes did you make? How did walking help you during tough moments? Who did you influence? What goals/dreams came about? Would you do it again?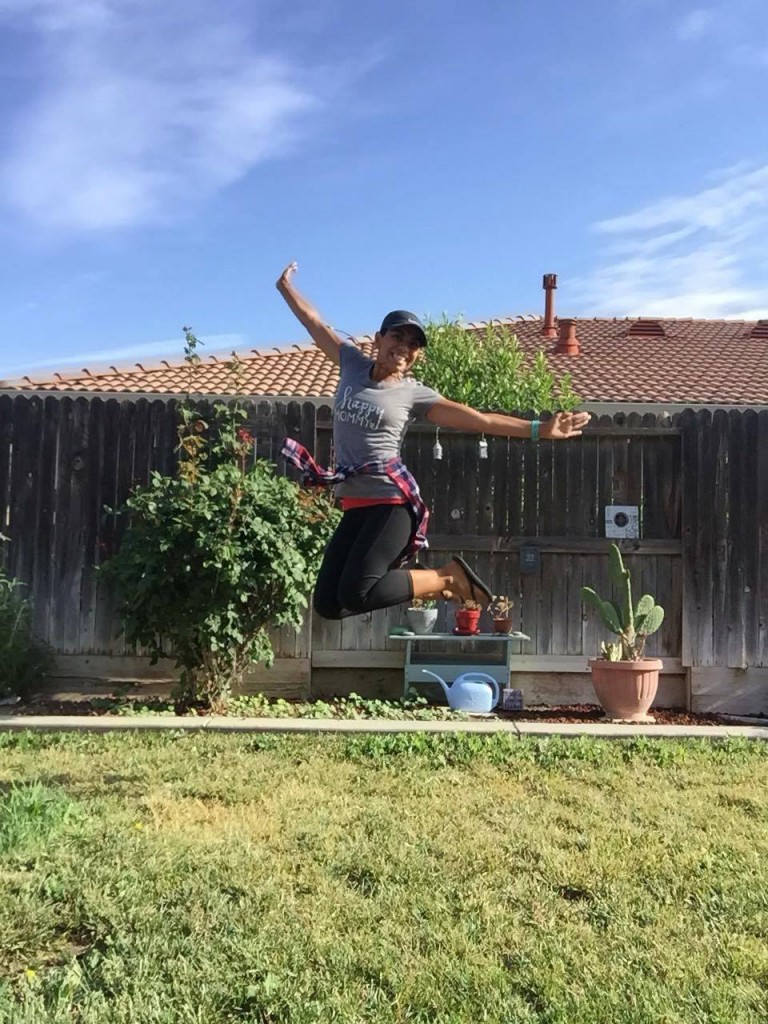 My heart is that if you are reading this may you be encouraged, inspired and uplifted to get moving. Life can be messy, busy and overwhelming. Take this challenge and see where it leads you. Your faith will increase, your heart will become stronger, you will be adding value to your life and most of all you will learn to #LoveYourLife with more purpose than you did on Day 1.
I look forward to hearing about your journey, so please share or tag me in your #selfies!
Many Blessings,
Coach Angela Zapien
Instagram: CoachAngelaZapien
Email: faithlovefitness@gmail.com
Angela Zapien was born and raised in San Jose, CA. She currently resides in Los Banos with her husband Alex, her two sons Maximus, Noah and their dog, Latte. She is a Group Fitness Instructor of her local gym. She is both PIYO Certified and P90X Certified. She is also a brand ambassador for BaoBei Maternity. Her hobbies include running, reading, gardening, adult coloring, helping others, baking and doing life with your friends and family.