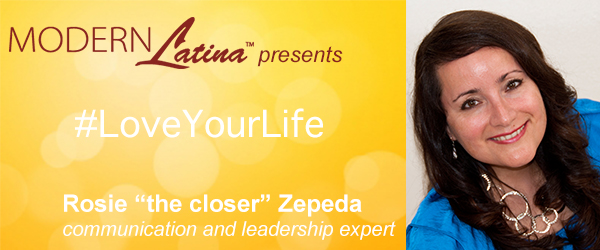 If you are reading this right now, you have come to the right place. There are thousands of books, blogs and other media on the subject of career success. They say you should do that, then do this. Yet, very few of them actually dig deep into your psyche in order to get you in the right frame of mind for success. Even fewer push you to ask yourself the deeper questions so that you can effectively create a framework for true success that is based on your own expectation and not on someone else's. Start loving your life by altering your mindset for career success today.   
Where do you want to end up and why?
As you embark on this 30-day career challenge, make a commitment to yourself that you will step out of your comfort zone by answering some tough questions about yourself. As a communication and leadership expert, one of the first questions I ask of my clients is: "Where do you want to end up and why?" By asking yourself this question, then it will become much easier to reverse engineer the steps, time and effort it will take to get there. The "why" is key here, because it should be based on your personality, your values, and the lifestyle you want to create. Remember that our Latina upbringing and conditioning has a huge effect on us as women, so set some time aside to sit down and write your "why." Be present and honest that this is truly what your heart desires and that it is not based on what other people want for you. (It is fine if this part takes you a couple of days).
Skills Assessment
Now that you know your "why" on your career, get a piece of paper with a line split down the middle and on one side, you are going to write: "Skills I possess!" On the other side you will write: "Job tasks I would rather not do." Your skills should be very specific to the career you want to end up in, as well as general to your personality, what makes you special and what you bring to the table. Often times, people will concentrate on general skills they possess and miss the boat on the specific skills companies are looking for. Look up your current job description or one for a future job, if you come up blank. Doing this exercise will remind you the value you bring to the table and what you will not compromise. Make sure not to short change yourself and write down everything. This is part of the career challenge you will undertake, so have fun!
Be Bold and Step Out of Your Comfort Zone
Now pick two skills you do not possess and focus on developing them over the course of the next 90 days. To be "Bold" in your career you must start operating in a space you are not comfortable in and being very honest with yourself. You see your brain is wired for comfort and to avoid fear, so understand that if you initially feel fear, it is your brain resisting the change. If you charge forward, slowly your brain will have to adjust and start forming memories of the new skill you are developing. For example, if you want to end up as a manager, but you have difficulty communicating delegation (which is absolutely necessary in a management position), then you must step out of your comfort zone by asking your current manager or boss for more opportunities to develop this skill by being allowed to lead a project.
Make Connections
There is a saying that "no one succeeds alone," and this is very true if you want to experience career success. Sit down and make a list of the people within your company or organization that are higher in position than you and make another list of the people who are the influencers (in the know) that you need to get to know. This part is often hard for many Latinas, because just the act of "asking" is unnerving and uncomfortable. In order to get past the fear of how to ask, write down a simple script of you asking that person and exactly what you will say. Your brain does not know the difference between reality and non-reality, so it will register it like it has already happened, simply by you writing it down. This will also help your brain form a memory, thereby easing the fear of asking each time.
For the next 30 days challenge yourself to alter your mindset by: getting real on where you want to end up in your career; stepping out of your comfort zone; assessing your skills realistically; knowing the value you bring; and role playing in "asking."
Rosie "the Closer" Zepeda is a communication/leadership expert. She is the CEO of Compelling Conversations, a training and consulting firm. She is the Founder of Latina Success Network (LSN), an organization focused on the culturally relevant professional development of Latinas. The 2nd Cohort of the LSN Communication Academy kicks off on November 2016. To be considered, apply at: www.latinasuccessnetwork.com, under programs.