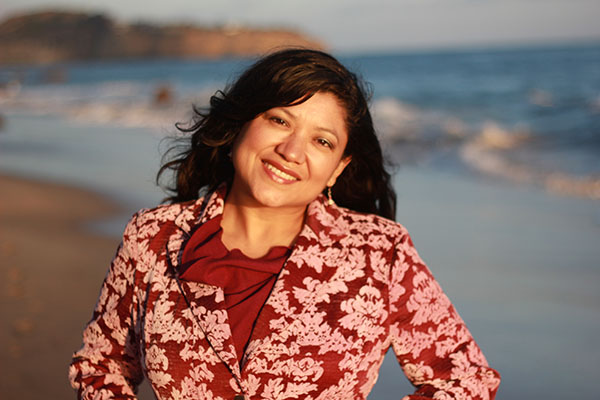 "En la tierra seremos reinas,
y de verídico reinar,
y siendo grandes nuestros reinos,
llegaremeos todas al mar."
-"Todas íbamos a ser reinas," Gabriela Mistral, TALA 1938
by Marcela Davison Aviles
In the great tradition of Maria Grever, Alfonsia Storni, Sandra Cisneros, Juana de Ibarbourou, and Gabriela Mistral, a new Latina voice emerges to tell the stories of our humanity. Reyna Grande is a critically acclaimed author known for her award-winning novel, "Across a Hundred Mountains" (Atria Books) and her second novel, "Dancing With Butterflies" (Washington Square Press). Her third effort, a memoir entitled "The Distance Between Us" garnered a National Book Critics Circle nomination and reviews which call her work "courageous," "unforgettable," and "brutally honest" among other superlatives. Perhaps more than any other emerging Latino author, Reyna Grande's prose demands attention. From the first page of this arresting memoir, her invitation is urgent, compelling, demanding attention:
             "My Father's Mother,  Abuela Evila, liked to scare us with stories of La Llorona, the weeping woman who roams the canal and steals children away. She would say that if we didn't behave, La Llorona would take us far away where we would never see our parents again.
My other Grandmother, Abuelita Chinta, would tell us not to be afraid of La Llorona. That if we prayed, God, La Virgin and the Saints would protect us from her.
Neither of my Grandmothers told us there is something more powerful than La Llorona  – a power that takes away parents – not children.
It is called the United States."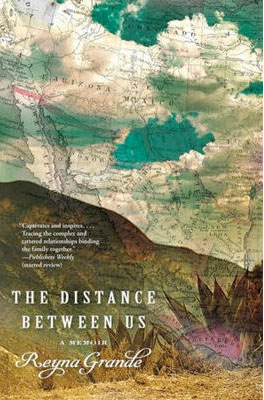 Reyna Grande sat down with me recently to talk about her work, life and inspiration:
What books are you reading now?
Killing the American Dream by Pilar Marrero. Excellent book about immigration!
What was your favorite children's book? Why?
I loved the fairy tales by the Brothers Grimm. They reminded me of Mexico. Back there, since we didn't have a TV, I used to listen to the radio programs, especially story time. The fairy tales I listened to helped me to make sense of my world. Like Hansel & Gretel, my siblings and I had been abandoned to fend for ourselves in the deepest of poverty. My parents both immigrated to the U.S. and they left us in the care of relatives that mistreated us. We felt so alone, and we only had each other.  My parents came to the U.S. to earn money to build us a 'real' house. When I heard the story of the Three Little Pigs, I thought about how the two pigs that died were the ones who–like me–lived in shacks made of sticks and straw. The one that survived the big, bad wolf was the pig that lived in a 'real' house, a house made of brick and concrete, like the one my parents wanted to build for us. When I heard that story I understood why my parents wanted such a house, and I thought that if they managed to build it, it would mean they could keep us safe there, and shelter us from all the bad things waiting outside our door.
I love your name – it's beautiful and inspirational at the same time – is there a story behind that?
My name was supposed to be Regina. I was born on the day of Saint Regina and my grandmother insisted that I be given that name. But the day my mother went to city hall to register me and obtain my birth certificate, she'd been angry at my grandmother for always bossing her around. So in an act of small defiance, my mother named me Reyna. It was a hard name to grow up with and I hated it. My full height is 5'0, and as I was growing up, I was always the shortest in the class. But I think it is a great writer's name and I couldn't have chosen a better one. I realized that it isn't a name to be ashamed of, but one to live up to.
What are you working on now?
I am working on two novels. One is for young adults and the other is for an adult readership. I just started working on them, but I'm excited about both projects and I hope to finish a draft by the end of this year.
Any advice for Latinas who aspire to be writers?
Don't follow trends. Write about things that you deeply care about. Write what is in your heart.
How do you organize your projects – do you do extensive outlines and research? How long does it take for you to finish a project?
Usually I just need the main characters and a rough idea of what the story is about and then I plunge in. I discover the story as I go. Once I have the first draft, I will then start thinking about outlining, making graphic organizers, etc…because at that point I know enough about the story. I do a bit of research through the writing process, and I will do more research towards the end, once the story is in place and I am ready to start weaving in the details that I get through my research.
Each of my books has taken 4 years to write, so it's going to be a while before I have another book come out. It's funny because people sometimes tell me that it took them two days to read my book and they can't wait for the next one. Two days, something that took me four years to write! Ah, it's incredible how much effort it takes to make things look so effortless!
Are there contemporary writers you look to as inspirations? Writers from the past?
I deeply admire Latino writers. They are hard-working, passionate, and talented men and women who often don't get the recognition they deserve. I am forever grateful to writers such as Sandra Cisneros, Julia Alvarez, Denise Chavez, Ana Castillo, among others–they were the pioneers, the trail blazers who fought so hard for their work to be published, for their voices to be heard, and because of them I–along with the new generation of Latina writers–have been able to achieve our dreams as well. They paved the way for us.
Do you recommend writing workshops for beginners?
Absolutely!  Writing workshops allow you to learn more about the craft of writing and they provide you with a support system. It is so exhilarating to be in a classroom full of people who love to write as much as you do!  Writing itself is a lonely process–it's just you and your computer–but when you take a class you get to feel as if you are part of a larger writing community, and you learn from your classmates and teachers, and they learn from you.
How do you deal with writer's block?
I read my favorite books!  It never fails. They inspire me to keep writing. They remind me why I love to write. Also, when I am having a hard time with my project, I give myself permission to take a little break, and I read and reread everything I have written so far. Eventually, my characters will tell me what they want to do next. It's important to maintain a connection with my characters during these times, and to be patient with the process.
Interview with Reyna Grande from CSPAN2:
http://www.booktv.org/Watch/13915/National+Book+Critics+Circle+Finalist+The+Distance+Between+Us+A+Memoir.aspx
Marcela Davison Aviles is an author, lawyer and CEO of the Mexican Heritage Corporation and Executive Producer of VivaFest, a leading Latino cultural festival of Latino music, theatre, education, film, new media and the visual arts.