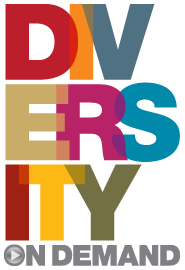 National Hispanic Heritage Month is the period from September 15 to October 15 in the United States, when people recognize the contributions of Hispanics to theUnited States and celebrate the group's heritage and culture. League of United Latin American Citizens (LULAC) and On Demand celebrate Hispanic Heritage Month by paying tribute to powerful and positive influence of Hispanics in America with Hispanic themed programming through October 15.
"Hispanic Heritage Month is significant because it calls upon the Hispanic community to share our culture and rich traditions with the entire country. We're proud of our longstanding partnership with the cable industry because it provides an opportunity to share positive images of Latinos and allow viewers to watch compelling stories that tell the history and celebrate the many contributions Latinos have made," said LULAC National President Margaret Moran.
The special programming runs through October 15th. To check out some of the programming visit www.facebook.com/diversityondemand Some of the special programming includes:
A Storied Past — Gain a new understanding of historical events through real life stories. The dramatic account of Ernesto "Che" Guevara's inspiring and thrilling youthful motorcycle trek acrossLatin America traces the origins of his revolutionary spirit. 
Dramatic Interpretations – See award-winning novels brought to life on film to interpret history and culture. While characters such as Cesar and Nestor Castillo, brothers and aspiring musicians who flee fromCuba toAmerica in the hopes of reviving their failed musical careers, may be fictional, their stories are reflective of today's challenges.
Live and Laugh – Kings of Latin Comedy George Lopez, Cheech Marin, Joey Medina, Alex Reymundo and Paul Rodriguez joke about unique cultural oddities, while Carlos Mencia helps break down barriers by addressing ethnic stereotypes, racism and the inability to laugh at oneself.
Hispanic Hearth and Home –Complete the cultural immersion with a close look at food. Simmer awhile with chef Aaron Sanchez, owner ofNew York's Centrico Restaurant and Tacombi, who preps dishes with people he admires and takes viewers on visits to iconic spots in the Big Apple.
In addition to the amazing special programming, you have a chance to win a $25 gift card to TheLatinProducts.com and a Diversity On Demand tote bag. The giveaway begins September 28 through October 15, 2012 at 12:01 AM PST.
How To Enter:
You can enter up to five times per person via different entry methods above. This giveaway will end October 15, 2012 at 12:01 AM PST. The winner will be drawn using random.org. Once winner has confirmed prize, the winner will be announced on Facebook and Twitter. All entrants must be at least 18 years old and aUS resident. Note that prize fulfillment will take 4-6 weeks.
Note: This is a sponsored post by LULAC and On Demand.  The prize was provided by On Demand.