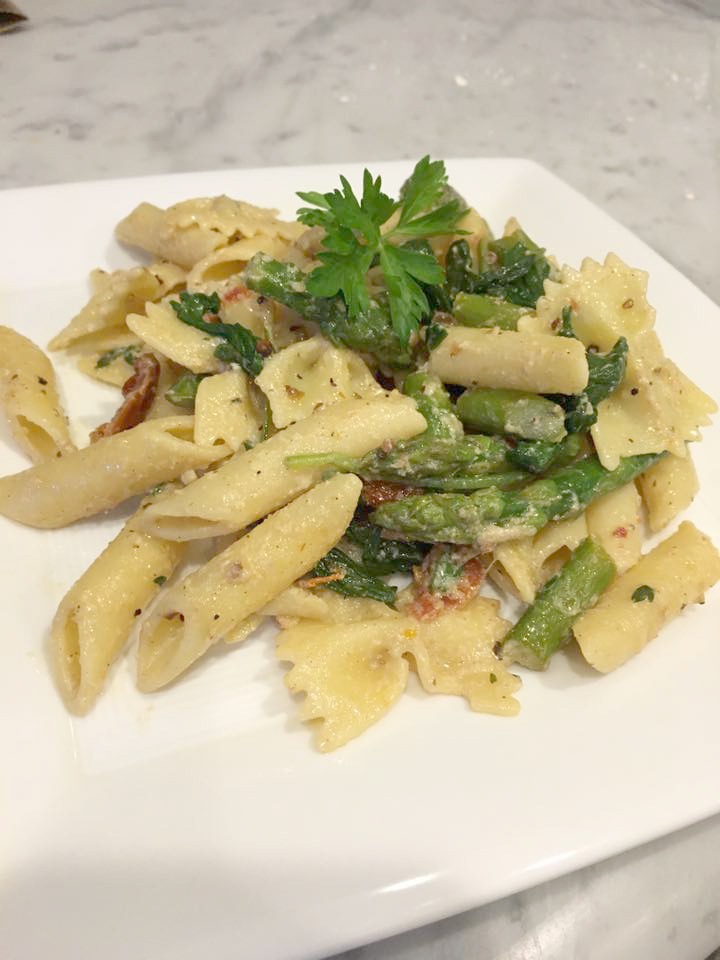 by Sindy Hernandez de Cornejo
Cooking in Heels blogger Sindy Hernandez de Cornejo shares her take on a Pasta Primavera recipe.
Ingredients:
Pasta (cooked al dente)
1/2 cup of ricotta
1/2 cup chopped asparagus
1 cup baby spinach
1 table spoon of chopped sun dried tomatoes (the ones that come in oil Christopher Ranch is my favorite)
Salt and pepper
Chili flakes
Olive oil
Garlic salt
1/2 cup chicken stock
Chopped fresh parsley
Directions:
1) Cook pasta al dente
2) For the sauce:
Sauté the asparagus for a couple minutes with some olive oil.
Add the spinach and season with salt, pepper and garlic salt.
When done add chili flakes, sun dried tomatoes, ricotta cheese and chicken stock and then cook for about two more minutes
3) Mix the cooked pasta with fresh parsley and serve.
Buen provecho!
Sindy Hernandez de Cornejo is a mother of two, fashion designer, stylist, and business owner of Queen's Shoes & More. Her blog Cooking in Heels infuses her love for fashion and food showcasing her creativity to make delicious and healthy dishes.