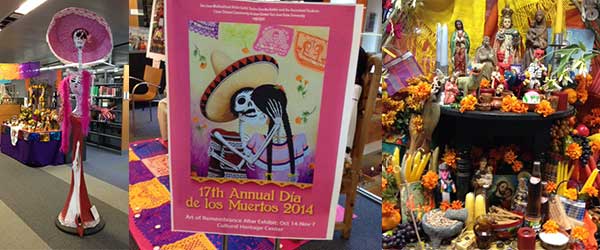 by Linda Castillo
The 17th Annual Día de los Muertos 2014: The Art of Remembrance Altar Exhibit is simply breathtaking. Take a moment from your busy day to enjoy a beautiful display of traditional and contemporary altars by local artists. Featured artists include Rick Moreno Jr., Curator, Raquel Burciaga, Eduardo Cuevas, Carlos Villez, Daniel Martinez, Phyllis Carrasco, Diane Gaspar-Oliver, Lissa Jones, Ann Moreno, Jessica Torres, Candelaria Villegas, LGBT, Rose Mendoza, Mary Jane Solis, Barbara Lynn, Sergio Medina, Mario Virgen and photography by Mary Andrade of La Oferta Newspaper.
The exhibit is on display at the Dr. Martin Luther King Jr. library in downtown San Jose from now until Friday, November 7, 2014.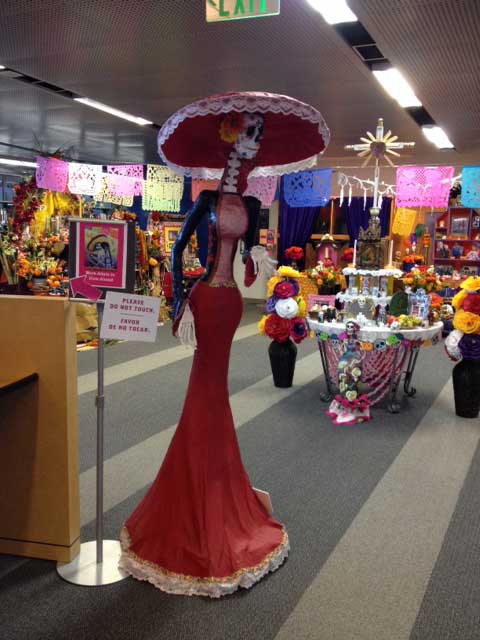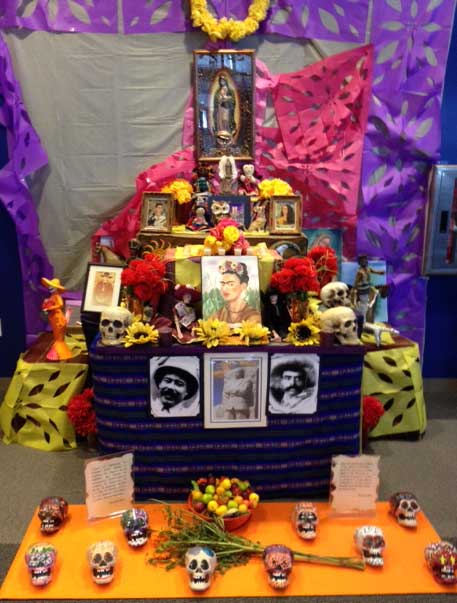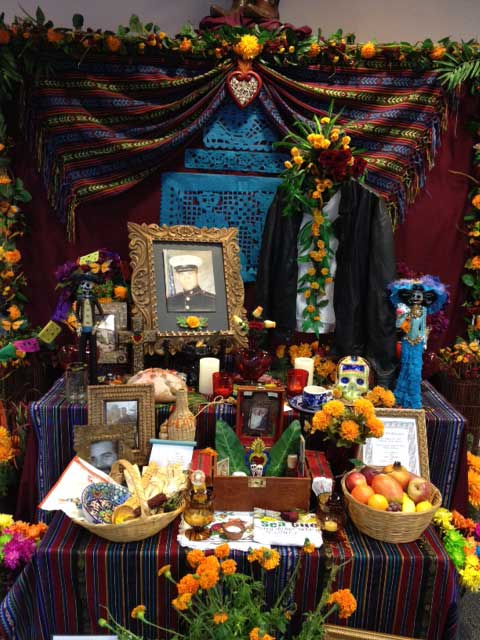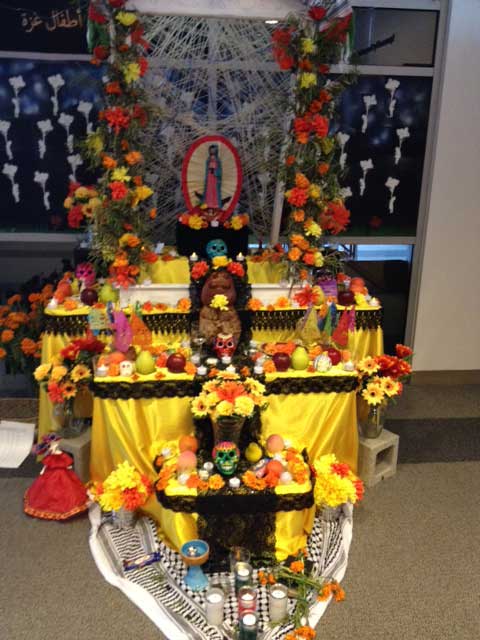 For more information visit: https://www.sjlibrary.org/event/17th-annual-d%C3%ADa-de-los-muertos-2014-art-remembrance-altar-exhibit
Linda Castillo is the Founder and Executive Editor of www.ModernLatina.com. She writes on topics that empower and inspire Latinas including art, motherhood, green living, culture, travel, and issues transforming the Latino community. Linda has earned a B.S. in Business and a M.S. in Mass Communications from San Jose State University.