By Rachel Ramirez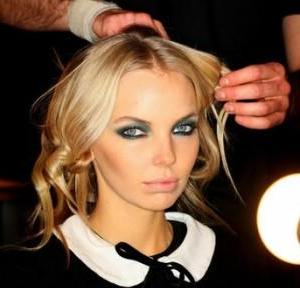 After spending a summer full of outdoor festivals, pool parties and beach trips, it's time to repair the wear and tear the season has done on skin and hair. Even though you applied sunscreen according to directions and blow-dried your hair less, you still notice a few extra freckles on your cheeks and shoulders and slightly frizzy, damaged hair. Here are some tips, both using over-the-counter products and natural remedies, to help minimize and undo the damage and get your skin and hair ready for fall and winter.
Skin
To address discoloration from photo (sun) damage or the help brighten skin tone, use a three product approach to ensure consistent results and to help maintain melanin distribution. Use a weekly exfoliating product, either one with a round (polyethylene) micro bead or a non-physical cleansing wash with glycolic acid, to help remove dead skin cell build up and to continuously push forward new skin cells. Use once a week for dry or normal skin and twice a week for combination and oily skin. For daily use, lightening serums will do the majority of the work, since they are more concentrated and sit closest to skin under moisturizers. Various formulas are available, but look for ones with ingredients such as citrus or vitamin C, peptides (proteins), mulberry, raspberry, blueberry, licorice or grape seed. If these types of ingredients are not effective enough, consider upgrading to formulas with retinol, hydroquinone or 10% glycolic, which are to only be used at night and accordingly to skin type. Since these ingredients are highly recommended for nighttime use only (to prevent photosensitivity), continue the lightening process in the day by using a serum without one of these three mentioned products. Most importantly, always use a daily SPF, preferably a minimum of SPF 30 (especially when using retinol, hydroquinone or 10%) so as not to undo the lightening process.
For a natural approach, use a weekly treatment of rubbing a slice of fresh peach on clean, dry skin and letting the juice set for 20 minutes. Rinse with water and follow with a lightening serum and moisturizer. This can be repeated 2-3 times a week for all skin types.
Hair
Nothing beats a detox treatment, especially for hair. To help remove a summer's worth of chlorine, salt water, product and dead skin cell build-up, use a clarifying shampoo and conditioner regularly. Clarifying products promote shine by allowing your regular shampoos, conditioners and styling products to work better and help maintain the pH of the scalp. For fine or oily hair, use a clarifying shampoo once a week, while thick, dry, color treated or curly hair should use once every two weeks.
A natural way to clarify is to use apple cider vinegar. After using and rinsing out your regular shampoo, pour ¼ cup of vinegar, let sit for 2-3 minutes and rinse out. Or mix equal parts shampoo and vinegar, let the mixture sit in the hair for 2 min and rinse out.
For thick, dry, color treated and curly hair types, consider a weekly pre-shampoo oil treatment, both to repair strands and to help prevent dry scalp. A natural recipe is to use equal parts camellia oil (found either online or in Japanese markets) and jojoba oil (found in vitamin shops or natural markets), rub the mixture in both scalp and strands, let sit for a minimum of 20 minutes (or longer for dry, coarse hair) and shampoo out and condition as regular. Use 1-2 times a week.