by Michelle Arcos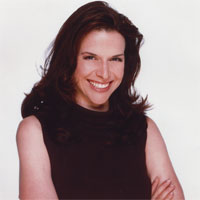 Filmmaker and human rights activist, Barbara Martinez Jitner attended CSU Monterey Bay to share her inspirational and informative lecture on, "Femicide at our Border: To be a Woman in Juárez is a Death Sentence." Jitner Martinez is one of the first Latina executive producers of the Emmy nominated primetime series, "American Family". She also served as Executive Producer for the film, "Bordertown" which starred Jennifer Lopez, whose character was based on Martinez Jitner's experiences working as an undercover factory worker in the city of Juárez, Mexico.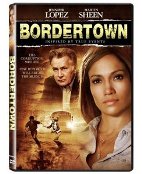 It was during her experience working in a maquiladora that Barbara was exposed to the dark world of a factory worker in maquiladoras, and witnessed sexual abuse, and poverty in a town where over 450 women were murdered. The topic of femicide was the main focus of the lecture. Femicide is a term that describes crimes towards women, and is a form of genocide targeting victims for their sex.  This Mexican border city has been the home to these horrific killings since, 1993 and has had nearly 400 unsolved murders and many more abductions. Many victims share similar appearances including dark skin, slender physique, and dark hair. In terms of the crimes, similarities across cases include the rape, torture, mutilation, and murder of the victims. Despite the horrific nature of these crimes, authorities have not made much effort to solve them. This is leading to much corruption and has allowed these criminals to continue committing these acts, knowing there has not been much consequence.
As mentioned a significant number of these victims work in maquiladoras. Maquiladoras are assembly plants in northern Mexico, producing parts and products for the United States. Mexican labor is inexpensive and courtesy of NAFTA (the North American Free Trade Agreement), taxes and custom fees are almost nonexistent, which benefit the profits of corporations. Maquiladoras are owned by U.S., Japanese, and European countries and some could be considered "sweatshops" composed of young women working for as little as $5 a day, six days a week.
The women have to make electronics, when many of the women themselves didn't have electricity at home. Also, these shops desire younger women, as they don't care for seniority or leadership among their factory workers. Martinez Jinter described these working conditions as "terrible" as they do not provide their workers with much air condition or protection while working. She shared that workers would get cuts on their faces from the poor ventilation of a fan at the end of the factory line which would blow bits of iron towards their faces. Transportation home was not any better; these women would walk hours to barrios (neighborhoods) in poor lit areas.
In the last 19 years, families, activists, students, academic officials, celebrities and others inside and outside the city of Juárez have organized what is now an international movement of women. Their main concerns have been to find the murderers and to claim justice, to find who is committing these cruel crimes against women. Martinez Jitner said she began and continues her work in order to make a difference in the lives of the women of Juárez and the Mexican-American border. "If people see this and were more knowledgeable about the situation, it would bring about a major change." Martinez Jitner spoke at CSU Monterey Bay's World Theater. The lecture was part of CSUMB's President's Speaker Series, and her profit from the event went to a foundation to help the women of Juárez.
Michelle Arcos is a senior majoring in Human Communications at CSUMB, from French Camp, CA. She currently works at CSUMB for an outreach program called Educational Talent Search, and her job entails serving as a college advisor for students at Seaside High. She loves to travel, attend concerts and cultural festivals. She plans to spend the summer traveling to several cities in the U.S.