by Linda Castillo
Looking for something fun to do with your coworkers, friends and family for the holidays? This Friday, Dec. 16, is National Ugly Holiday Sweater Day and it's the perfect way to celebrate the holiday spirit and have some laughs with family and friends.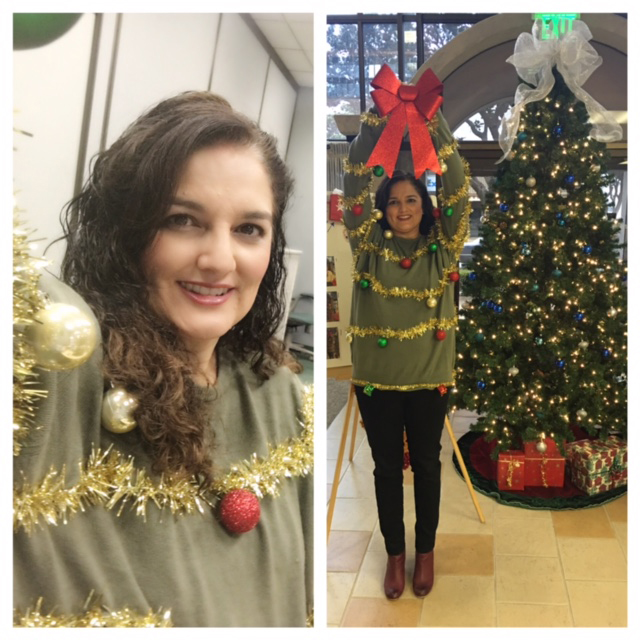 It's time to work your magic to create your own ugly sweater. Get out your glue guns, sparkles, and sewing kit out and get creative. Check out my ugly sweater that cost $10 to make (including the sweater)!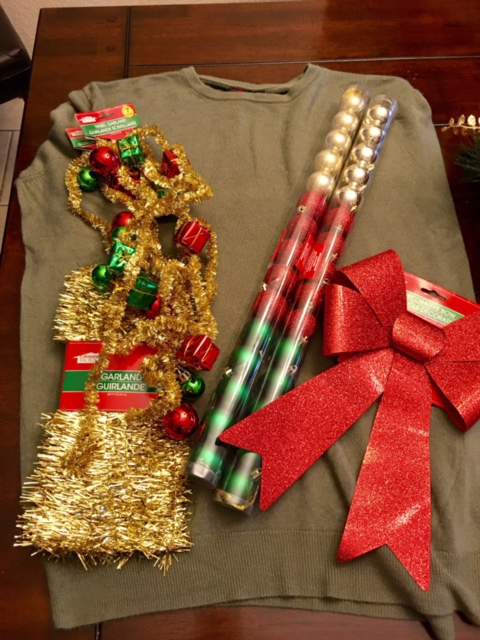 Sweater $5.00 (Factory to You)
Garland, bow and ornaments $3.00 (Dollar Store)
Simply sew the garland around the sweater and add the ornaments. The sweater looks pretty ugly wearing as is but the highlight is when you raise your hands it appears like a tree. I ended up hand sewing the garland, which was quite time consuming. Alternatively, you could also hot glue the items to the sweater to save time.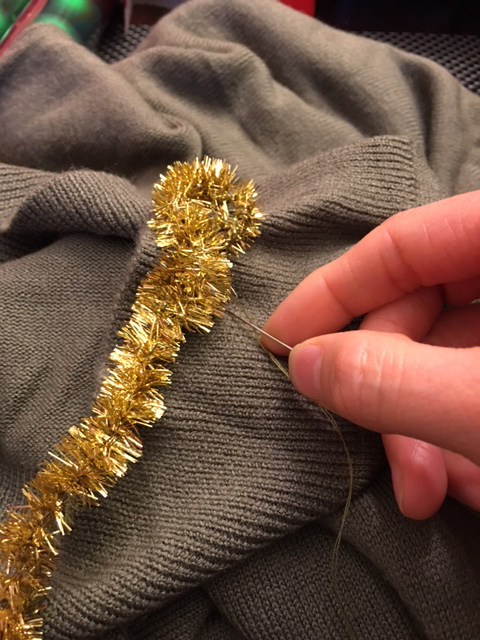 Not a fan of DIY, no worries because there are a ton of ugly sweater options that you can pick up at your local store. I love this ugly sweater. Just throw on some leggings, black boots and an elf hat an you are ready to go!
Can't get enough of the ugly sweaters, here are some more fun ideas to incorporate into your holiday festivities:
Have some fun at work by hosting a potluck and friendly competition for best ugly sweater.
Have your family dress in ugly sweaters for the annual holiday card.
Invite your girlfriends over for some wine and appetizers wearing ugly sweaters.
Share with us your tacky, funny and over the top sweaters!
Linda Castillo is the Founder and Executive Editor of www.ModernLatina.com. She writes on topics that empower and inspire Latinas including art, motherhood, green living, culture, travel, and issues transforming the Latino community. Linda has earned a B.S. in Business and a M.S. in Mass Communications from San Jose State University.