by Linda Castillo
Have you heard of crowdfunding? It's the latest way to raise funds for everything from disaster relief, artist support, publishing projects, startup company investing, and more.
Crowdfunding allows projects to come to be from the funding with relatively small contributions from a large group of individuals. What's great about crowdfunding is that you can pick the films, games, music, art, design and technology projects that you want to support. It's exciting to think that you can be a part of bringing someone's dream project to life. And it can even be a way for you to raise funds for a project that you thought was out of reach.
Some of the popular crowdfunding websites that consumers can safely ask for or donate money include Kickstarter, Indiegogo, RocketHub, and Rock The Post to name a few. You can get caught up looking at all the different projects out there but here are two of my favorites that I wanted to share with you, Luis Valdez's Valley of the Heart and The Dirty Girls Social Club Movie Project. Check them out below to find out more.
Luis Valdez's Valley of the Heart 
I have always loved the Chicano theater performances from El Teatro Campesino. Founding Artistic Director, acclaimed American playwright and father of Chicano theatre, Luis Valdez wrote a new play entitled "Valley of the Heart". VALLEY OF THE HEART is a "memory play" about the interaction of two families, the Yamaguchi's who own a small ranch and the Montannos who are sharecroppers, in the Valley of the Hearts Delight straddling the western foothills of the Santa Clara Valley. Told before and during World War II, the focus is on the love story and ultimate survival of THELMA and BENJAMIN, and the birth of their son in the Heart Mountain Internment camp in Wyoming. Presently, El Teatro Campesino is in pre-production with this work and they are seeking funds support the performers who will bring "Valley of the Heart" to life.
The Dirty Girls Social Club Movie Project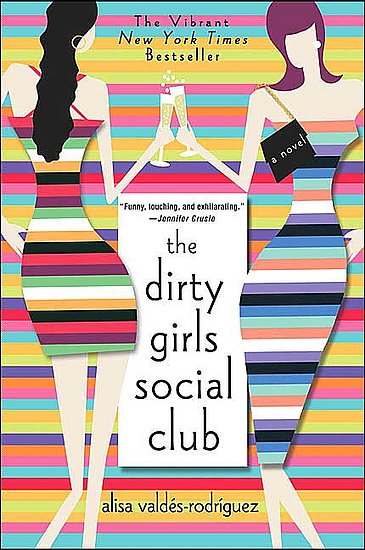 If you loved Alisa Valdes' first novel, The Dirty Girls Social Club, as much as I did you are going to want to support The Dirty Girls Social Club Movie Project. This project will make a movie bringing to life all the characters from the group middle-class college-educated Latinas. Also, be sure to check out the Ay Dios Mio and Es Tiempo fundraiser for The Dirty Girls Social Club movie featuring an evening with Bestselling Author & Producer Alisa Lynn Valdes on July 27, 2013. Event will be located at Ay Dios Mio Shop, 100 N. Almaden Ave. #176, San Jose. Time 6-10 pm. http://on.fb.me/15X8lnT
Linda Castillo is the Founder and Executive Editor of http://www.modernlatina.com/. She writes on topics that empower and inspire Latinas including art, motherhood, green living, culture, travel, and issues transforming the Latino community. Linda has earned a B.S. in Business and a M.S. in Mass Communications from San Jose State University.