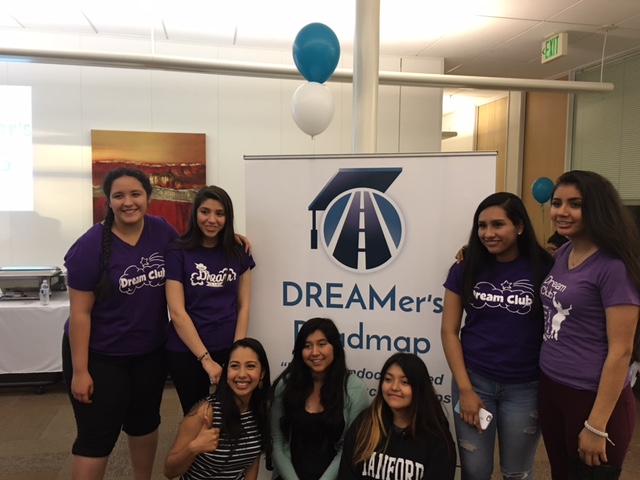 Last night was the DREAMer's Roadmap App launch party held at the Stanford Latino Entrepreneur Initiative site aka "The Lugar" in Palo Alto. The room was full of people who are passionate about innovation, education and community to support the success of The DREAMer's Roadmap app that provides undocumented Dreamers access to find scholarships to pay for college.
Founder & CEO Sarahi Espinoza Salamanca shared her overwhelming and daunting experience to find the funding to go to college. This experience inspired her to create an app for undocumented Dreamers who aspire to go to college. In addition to financial resources, the app will also house tips to help Dreamers navigate through the complicated college process and networking opportunities.
Sarahi is truly an inspiration. She is Dreamer who created the DREAMer's Roadmap App opening the window of opportunity for other Dreamers to go to college.  Be a part of Sarahi's mission to help 10,000 students access scholarship opportunities in year one by sharing the free DREAMer's Roadmap App with college bound Dreamers. Visit http://www.dreamersroadmap.com for more information.