by Rachel Ramirez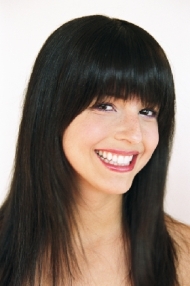 No matter what type of hair you have and how much you shampoo, condition and treat, static and frizz catches up to all hair types during winter, especially since there are rainy days with humidity and the excessive use of heaters at home, work and the car.  Here are some tips to help reduce and avoid the dreaded static and frizz:
Fine, Oily Hair:  Even if you shampoo your hair every day to help control oil at the scalp, the ends can suffer and look lackluster.  Use a clear shampoo to avoid residue and build-up, and instead of using a volumizing conditioner, switch to a hydrating de-tangler.  If the hydrating formula begins to feel heavy, rotate the use of two different types of conditioner (volumizing one day, hydrating the next).
Medium/Thick Hair:  Consider a smoothing shampoo, conditioner and mask to help seal in moisture and lock out humidity.  One to try:  Living Proof Restore Discovery Kit:  Shampoo, Conditioner, Mask.  With continued use, the trio helps to reduce hair porosity.
Wavy/Curly Hair: Continue using wave and curl-enhancing shampoos and conditioners, or rotate with a smoothing shampoo and conditioning routine.
Other tips for all hair types:
Switch to a microfiber towel – this will absorb excess water after washing without roughing up the cuticle like body towels.
Add 1-2 drops of silicone-free hair oil to a leave-in styling product.  One to try:  Ojon Damage Reverse Instant Restorative Hair Serum.
Avoid excessive use of traditional gels and hairsprays.  Instead, switch to a shine-enhancing, flexible-hold hairspray.  One to try:  Suave Touchable Finish Lightweight Hold Hairspray.
Rachel Ramirez has written for Modern Latina since 2006, in addition to Carefair.com.  Many of her articles reflect her interest and specialty in skin, beauty, and nutrition.  Rachel received her Bachelor's degree in Nutrition from San Jose State University and currently is a skincare expert with Sephora.