by Ariana Garcia
Many of you may remember The Saddle Rack, an awesome country bar that was located in Downtown San Jose during its hay day. The Saddle Rack has since moved to Fremont and continues to provide unforgettable nights of entertainment. November 14th, 2010 at 4pm will be no exception to the rule and Jennifer Fuentes Hayward, a local country songstress prepares to compete against other local performers for the chance to become a regular live act at this much-loved establishment.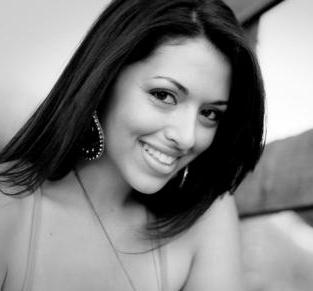 Jennifer is no stranger to competition. In her hometown of Homeastead, FL, she was a regular talent show and beauty pageant competitor. Soon after high school, Jen auditioned for American Idol and made it to the top 30 finalists. Her experience on American Idol opened many more doors and there soon arrived an opportunity to perform with "The Greatest Show on Earth." She became the ring mistress for Ringling Bros. Barnum and Bailey circus during four years and encouraged families from all walks of life to follow their dreams.
Now a resident of the Bay Area, Jen lives with her husband and pursues her passions to their full extent. She is a driven entrepreneur and has coupled her active personality with her love of animals by running her own pet sitting service. As if this was not enough, Jen signed a record deal with Sound Management, Inc. with whom she recorded her single "Angel Give Me Wings." She is currently working on recording a full-length album.
Jen is truly a driven individual with a contagious smile and enthusiastic spirit. More importantly her voice and lyrics transport listeners through the full spectrum of emotion. If you'd like to get a preview of Jennifer's beautiful work you can check out her website for local performances and music videos at http://www.jenniferhaywardmusic.comJen is a local inspiration and a clear reminder that, like her, you can absolutely live your childhood dreams.
Ariana Garcia lives in San Jose, CA. Her passions are languages, good books and anything sweet. She currently works in the online advertising industry. She holds a B.A. in Communication from Saint Mary's College of California.