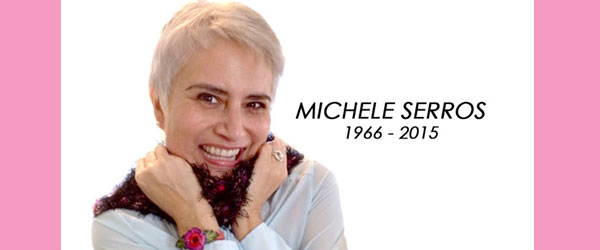 by Rachel Ramirez Garcia
The literary world lost a creative and unique voice when Michele Serros died on January 4, 2015 in Berkeley, CA  at the age of 48 from a rare form of oral cancer. Serros was a poet, writer and short-story essayist whose view of Chicana life became her signature and whose works are now required reading in Chicano studies programs.
Serros was born on February 10,1966 in Oxnard, CA, a fourth –generation Mexican-American who struggled to identify with both Caucasian and Chicana worlds. She described her youth as "the beach, the malls and avocados-very Californian" and the library became her place of solace. Her writing career began when she wrote a letter to young adult author Judy Blume, who advised Serros to keep a journal.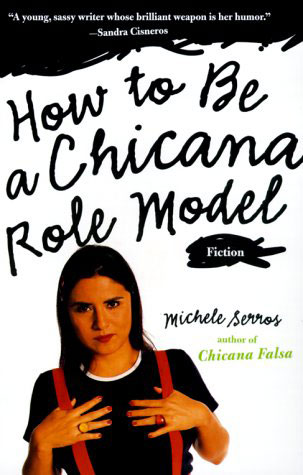 Her first book,"Chicana Falsa: And Other Stories of Death, Identity and Oxnard" was published in 1993 while she was still a student at Santa Monica City College.  The title "Chicana Falsa" came from a childhood friend of Serros named "La Letty" who declared Serros a "chicana falsa" for not knowing much Spanish and wearing Vans to school. "Chicana Falsa" is a mixture of poems and short stories that chronicle Serro's experience growing up in what she would call Oxnard "between Malibu and Santa Barbara". Some of the best known  poems from the book are "Dead Pig's Revenge," "Mr. and Mrs. White Guilt," and "Mr. Boom Boom Man" Serro's second book, "How to be a Chicana Role Model", published in 2000,was the follow-up that recounted her continuing struggle to fit into the Hispanic world while recounting the success that came from her first book. Serros published two young adult novels called "Honey Blonde Chica" in 2006 and "!Scandolosa!" in 2007, which recounted the lifestyles of upper-class Hispanic youths. Along the way of her literary career, Serros was a regular contributor to National Public Radio, who, as one announcer would note, never shied away from any topic and was determined to break away from the viewpoint of Hispanic life that Serros would describe as "the three Bs: barrios, borders and bodegas."
Serro's career also crossed over into other forums of entertainment. After the success of "Chicana Falsa", she was one of 12 poets invited to perform in Lollapalooza 1994, where she read "Mr. Boom Boom Man" with Smashing Pumpkins member Billy Corgan playing bass in the background. In 2001, Serro's spent one season as a Writer for "The George Lopez Show", but her true passion remained in the literary world, where she gave numerous book readings at schools, universities and organizations.  Myself and ModernLatina.com founder Linda Castillo-Arreola had the opportunity to meet Serros in March 2005 at a writing workshop in Sacramento, CA. Serros was witty and dynamic yet gracious and thoughtful as I told her my favorite story was "Shower Power Hippie Man" from "Chicana Falsa". She even autographed my copy of "Chicana Falsa" with the line, "Always question the packaging!"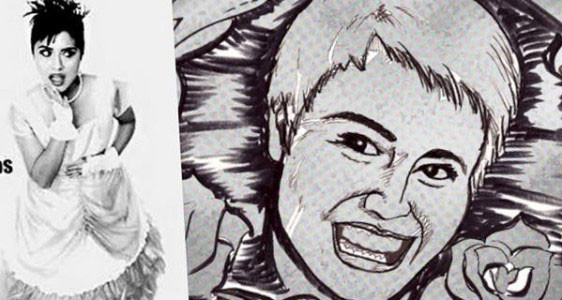 Unfortunately, Serros was diagnosed with the cancer called adenoid cystic carcinoma in 2013 and, according to her husband, battled the disease for 20 months. Even in the last few months of her life, she remained, according to friends, "witty, vibrant and full of life" and continued to give speeches and book readings. She is survived by her husband Antonio Magana, stepdaughter Anastasia Magana, father George and sister Yvonne.
Thanks to her writings, her voice will never fade and future generations will come to appreciate her gift of words and humor.
Note: All images courtesy of https://www.giveforward.com/fundraiser/vhf5/a-latina-en-lucha-needs-you-mucha-
Rachel Ramirez Garcia has written for Modern Latina since 2006, in addition to Carefair.com.  Many of her articles reflect her interest and specialty in skin, beauty, and nutrition.  Rachel received her Bachelor's degree in Nutrition from San Jose State University.