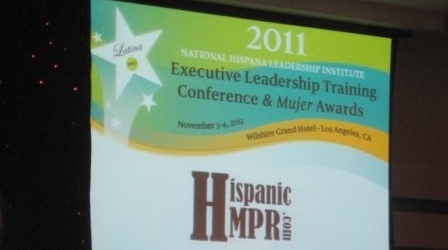 by Stephanie Bravo
There's a lot to be said about professional development and leadership conferences. Usually they focus on the hard skills, are tailored to specific industries, and lack a diverse cross-section of leaders. And, very rarely does a conference attract influential and successful Latinas from multi-generations, multi-heritages, and multi-states. Thus, I was very excited to attend the National Hispana Leadership Institute (NHLI) Executive Leadership Training Conference in Los Angeles, California on November 3-4, 2011. 
Throughout the conference, attendees experienced cutting-edge leadership and professional development seminars, networking opportunities, educational and inspirational keynotes. I met government officials, entrepreneurs, non-profiteers, financial advisors, students, artists, community leaders, social media gurus, authors, lawyers, and many more top-level Latinas from across the country. To top it off, these women exuded fearlessness. They were incredibly forthcoming in sharing their limitations, fears, motivations, struggles, and personal stories. It was very motivating to see these highly successful women being vulnerable: laughing and crying, opening up to complete strangers, and accepting each other to achieve a real connection. We all felt a sense of unity through our shared Latinidad and our commitment to do better for ourselves and our communities.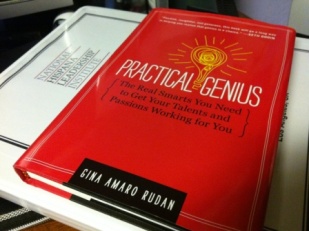 There were many standouts at the conference, and one of the highlights was keynote speaker, author and executive coach Gina Amaro Rudan who recently published Practical Genius based on her own experience quitting her high-paying job during the recession and discovering a new life at the intersection of her heart and mind—or "G(enius) spot." Her perceptive understanding of how we are neglecting our own genius by segregating our professional from our personal selves is revolutionizing the way we characterize who we are and how we live our lives. Gina really affirmed that each and every one of us is a genius, and that we need to create strategies to fuel our genius in our lives.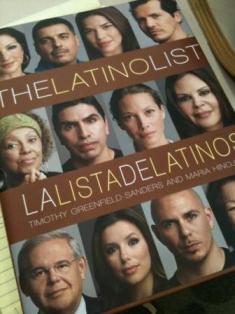 More high points included the infectious Julie Stav, aka la cubana Suze Orman. Her vigor for financial health created an excitement in the room that I haven't even seen during financial advising conferences. Julie also shared her inspiring story in the Latino List, which attendees had the privilege of screening and discussing with interviewer Maria Hinojosa and executive producers Catherine Pino and Ingrid Duran. The Latino List is a remarkable HBO documentary that shares the stories of influential Latinos, including Sonia Sotomayor, Eva Longoria, Pitbull, and more. The audience was moved to tears by these stories, and there was this palpable feeling of "finally we now have a film that shows how diverse we are, how our culture experiences are instrumental to our success, and how we can reach extraordinary heights." This is something that every single one of us wanted to see growing up—our faces and stories reflected through our role models in the media. And now, through the Latino List little Latino girls and boys can feel empowered by being Latino in America.
To close out this spectacular conference, the The Mujer Awards Gala paid tribute to the achievements and contributions of exceptional Latina leaders, like the prolific Lucille Roybal-Allard, the fabulous Maria Contreras Sweet, the amazing Lillian Roybal Rose, and the fierce Gloria Molina. NHLI awarded these legendary women who continue to break down barriers for all of their predecessors. Moreover, I was very proud to see that NHLI also honored young women who are making a difference in their communities while overcoming tremendous obstacles during the Rising Stars Luncheon earlier in the day. To add even more to an already great event, a band of all female mariachis played throughout the night.
Coming away from the NHLI Executive Leadership Training Conference, I was truly inspired to maintain my connections with these women, and to spread the word about the amazing work NHLI is doing to unite and promote ethicalLatinaleaders. I am excited to continue to explore myself, connect with others, and use the tools I learned in my work to help empower my community. I hope that you will take a step towards empowering yourself and others by supporting NHLI and seeking out awesome professional development and leadership opportunities like this.
For more information, check out:
Stephanie Bravo is the Co-Founder and President of StudentMentor.org, a nonprofit organization that helps college students achieve their academic and career goals through the power of mentoring. As a first generation college student, Stephanie was only able to graduate from San Jose State University earning a B.A. in Psychology through the help of a mentorship program. Her life-changing experience with a mentor inspired her to help other students succeed in higher education. Stephanie is an active advocate for increasing Latinos in higher education through her volunteer work at the Latina Coalition for Silicon Valley and Hispanic Scholarship Fund. Stephanie is a proud Mexican-American spanning back four generations to the 1940s when her great-grandparents retired migrant farming and settled in San Jose, California.