by Linda Castillo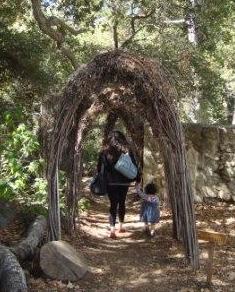 As a mother to an 18-month old daughter, I do everything I can to encourage her development so that she can reach her full potential. I want to provide a nurturing foundation for her to become a strong, intelligent and independent woman. Right now our daughter is surrounded by love and positivity but I worry about what will happen when she goes into the real world – beginning with school.
Kids can be cruel. When I was a kid I remember the pressure to look a certain way and I even recall being teased about certain things. Now I think that the new generation of kids have even more pressure than before as a result of the plethora of unrealistic images in the media that are defining what is beautiful. In fact, a recent Dove® research indicated that only 11% of girls globally are comfortable using the word beautiful to describe themselves and that 72% of girls feel tremendous pressure to be beautiful.  
As mothers what can we do to start the conversation about beauty and self-esteem? I think it is not just having a conversation with your daughter about beauty and self-esteem but there is also everyday things we can do as mothers to be role models. But what exactly are those every day things we can do? And what will that conversation be about?
The first thing we can do is be a role self-confident role model. As mothers we should never say things like "I look fat in this shirt" or "I wish I had a different nose or smaller hips." We are all our own worst critic but if your daughter sees how critical their mother is of herself then your daughter will think it is okay to be unhappy with her own body. Not to mention the fact that your daughter may inherit your hips or nose that you constantly complain about and without even knowing it you inevitably transfer your insecurity to her. So as mothers we need to stay positive when it comes to our own looks.
The second thing we can do is not to just emphasize beauty in your daily interactions with your daughter. I love to tell my daughter "you are so pretty"  and telling my daughter that she is pretty is fine. However, I also try to tell her "Good job, you are so smart" or "You're making mommy laugh, you are so funny!" I want to ensure she knows that what makes her beautiful is everything about her!
Lastly, I am sure I will have the conversation with her to explain that beauty comes from the inside, yes as cliché as that is. I want her to know that beauty comes in all shapes, sizes, and appearance but most importantly beauty starts from the inside. A woman is beautiful because she is kind to others. A woman is beautiful because she is smart. A woman is beautiful because she is determined.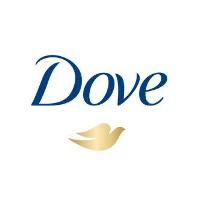 Dove® is one company that has been leading the way to promote positive images starting with their 2004 Campaign for Real Beauty featuring real women in their ads. Dove® believes beauty should be a source of confidence, not anxiety, and now Dove®   is leading the way to boost girls' self-esteem. For more information about how to start the conversation you're your daughter visit Dove , Vive Mejor's Hablemos (Let's Talk) Information, or  Vive Mejor for expert tips and real-world advice.
SOURCE: Dove Research: The Real Truth About Beauty: Revisited
Note: This is a compensated post in collaboration with Latina Bloggers Connect and Dove. All opinions expressed are my own.
Linda Castillo is the Founder and Executive Editor of http://www.modernlatina.com/. She writes on topics that empower and inspire Latinas including art, motherhood, green living, culture, travel, and issues transforming the Latino community. Linda has earned a B.S. in Business and a M.S. in Mass Communications from San Jose State University.