Modern Latina is excited to be a media partner for Silicon Valley's 1st Annual Women + Wine + Wellness Expo to benefit CORA (Community Overcoming Relationship Abuse). Event will be held on Thursday, September 21, 2017 from 6pm to 9pm at the 951 Mariners Avenue, San Mateo.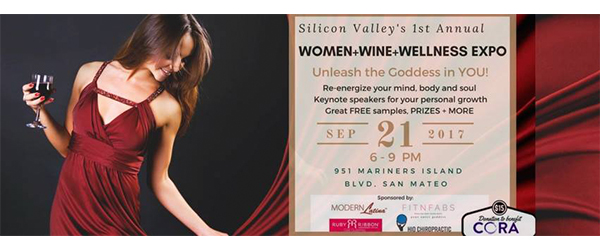 Rosalidia Dubon, founder of the FitNFabs Magazine created this event to help women unleash their inner goddess and reach their full potential while giving back to the local organization CORA.
"I am launching this event because I am passionate about all things wellness and I want to create a community of health conscious, empowered women," says Rosalidia Dubon.
Attendees will enjoy wine, shopping, a fall fashion show, keynote speakers for personal growth, free samples, prizes and more. Additionally, the special edition FitNFabs magazine issue featuring and celebrating cancer DIVAS will be unveiled.
A $15 donation will be collected at the door and/or bring any of the items listed below. All proceeds will be donated to CORA. CORA provides safety, support and healing for individuals who experience abuse in an intimate relationship, and educates the community to break the cycle of domestic violence. CORA (Community Overcoming Relationship Abuse) is San Mateo County's only provider of comprehensive domestic violence prevention services.