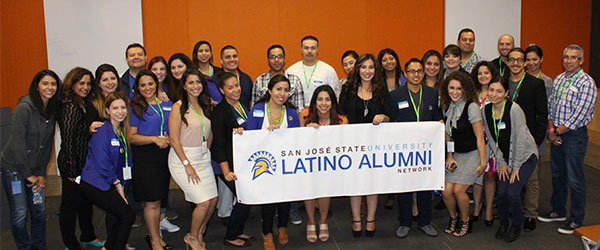 by Linda Castillo
On October 15, 2015, the San Jose State University Latino Alumni Network (SJSU LAN) had the pleasure of attending a networking event hosted by Facebook at their headquarters in Menlo Park, CA.  The evening was a success, connecting SJSU Latino alumni to professionals at Facebook.
The attendees got a firsthand feel of what it would be like to work at Facebook as they were given a mini tour of the Disneyland inspired Facebook campus. At 7 p.m. in the evening the campus was thriving with people whisking through or eating dinner or simply enjoying an ice cream cone with their visiting family.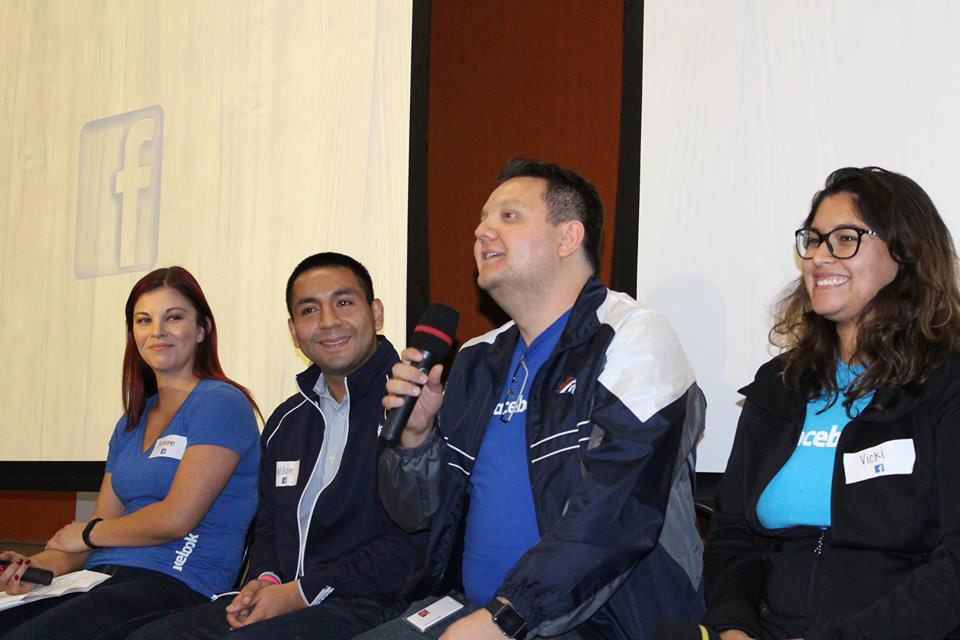 The evening started off with a panel that was moderated by Jasmine Salazar, Technical Recruiter. The panelist included speakers Wilson Guaraca a Global Marketing Solutions manager, Eduardo Urias a Software Engineer and Victoria Molina-Estolano a Forensic Ad Analytics analyst at Facebook. Each of them shared their unique career path at Facebook. The panel discussion helped to dispel any preconceived misconceptions about having a career in the tech industry or getting your foot in the door at Facebook. Moreover, the panelists offered advice on work-life balance and addressed questions from the audience.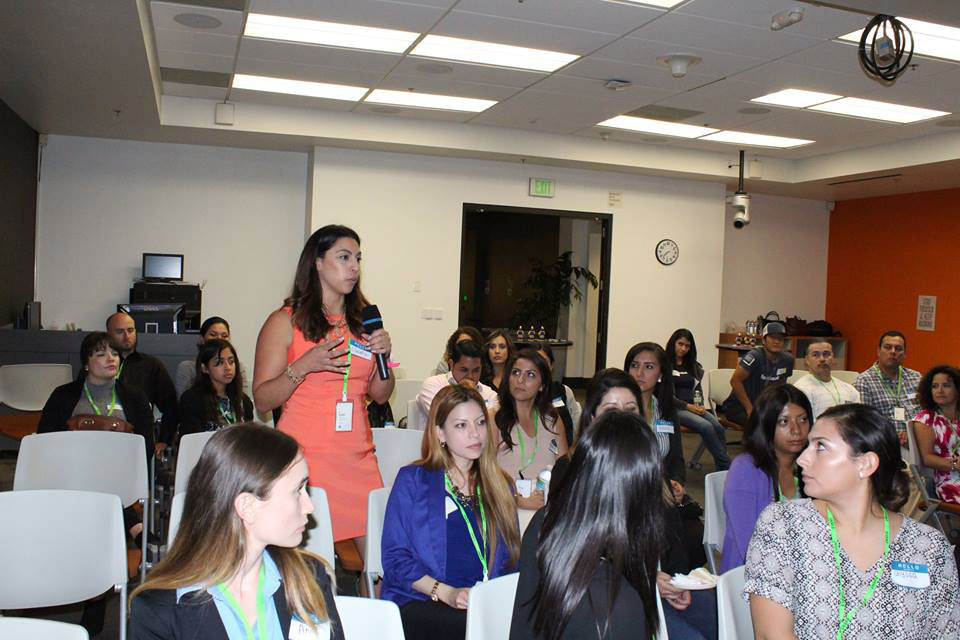 The Facebook networking opportunity is the type of event that founders, Karina Deras and Leo Cortez, had envisioned for the SJSU LAN when they founded the organization in November 2013.
"I wanted to help create a community of Latino professionals to help connect, motivate and mentor each other through our career goals. In turn to help create more opportunities for all and surround ourselves with likeminded motivated professionals. I understood there was a need to fill the gap of qualified educated candidates with career opportunities to network. Whether early in their career or seasoned professionals, we can all benefit from each other," said co-founder Karina.
From their initial vision, evolved the current mission of SJSU LAN:  To create a community for SJSU Latino alumni and students to promote professional and personal growth and to increase the overall success rate through programs and activities.
Upon starting the SJSU LAN Facebook page there was immediate interest in the network. "We were able to get 100 likes in the first 24 hours. Interest of the network, still continues to grow and had quadrupled in the last year. Diversity remains to be a huge topic in our community," said Karina.
The SJSU LAN strives to create a network of Latinos who are committed to fostering relationships, creating opportunities, and providing support for the greater SJSU community of Latino students and alumni in all industries. Some of the future plans include having more events to build and grow the network of professionals and establishing a scholarship program for students and those that would like to further pursue their education.
To learn more about the San Jose State University Latino Alumni Network and stay posted for upcoming events and connect with fellow SJSU alums, visit http://www.sjsulatinoalumninetwork.com to become a member or like the SJSU LAN Facebook page at https://www.facebook.com/sjsu.latinoalumninetwork/
Photos courtesy of Alex Ontiveros of Silicon Valley Latino.
Linda Castillo is the Founder/ Executive Editor of www.ModernLatina.com. She writes on topics that empower and inspire Latinas including art, motherhood, green living, culture, travel, and issues transforming the Latino community. Linda has earned a B.S. in Business and a M.S. in Mass Communications from San Jose State University.