by Linda Castillo
For those of you who have a sweet tooth, you are going to love Cake Therapy. Started by Monica Espinoza, Cake Therapy offers delicious sugar-free, gluten-free and paleo baking mixes. Now you can satisfy your sweet tooth without sacrificing your health. We caught up with Monica at the LSN Latina Entrepreneur Summit hosted by Intuit to learn more about how Cake Therapy came to be.
What inspired you to create Cake Therapy?
As an avid baker since childhood, my passion for creating delicious and edible creations has grown throughout the years.  Five years ago, my mom was diagnosed with diabetes.  As the baker in a family who thoroughly enjoys sweet treats, I wanted to find alternative ways to bake for my mom.
I happened to pick up a book called "Sugar-Free Gluten-Free Baking and Desserts".  I did not understand anything about gluten at that point.  I was drawn to it for the sugar free aspect of the recipes and learned so much about alternative ingredients as well as how ingredients affect health.
Since then, experimenting with a variety of alternative ingredients to come up with delicious baked goods has been a labor of love.  After years of development, Cake Therapy has created healthy baking mixes that are gluten free, grain free and low glycemic.  Now, all of our loved ones can have their cake and eat it too.
Have you always been into baking?
I started baking as soon as I could get into the kitchen and start making cakes for all my family members birthdays and cookies for Christmas.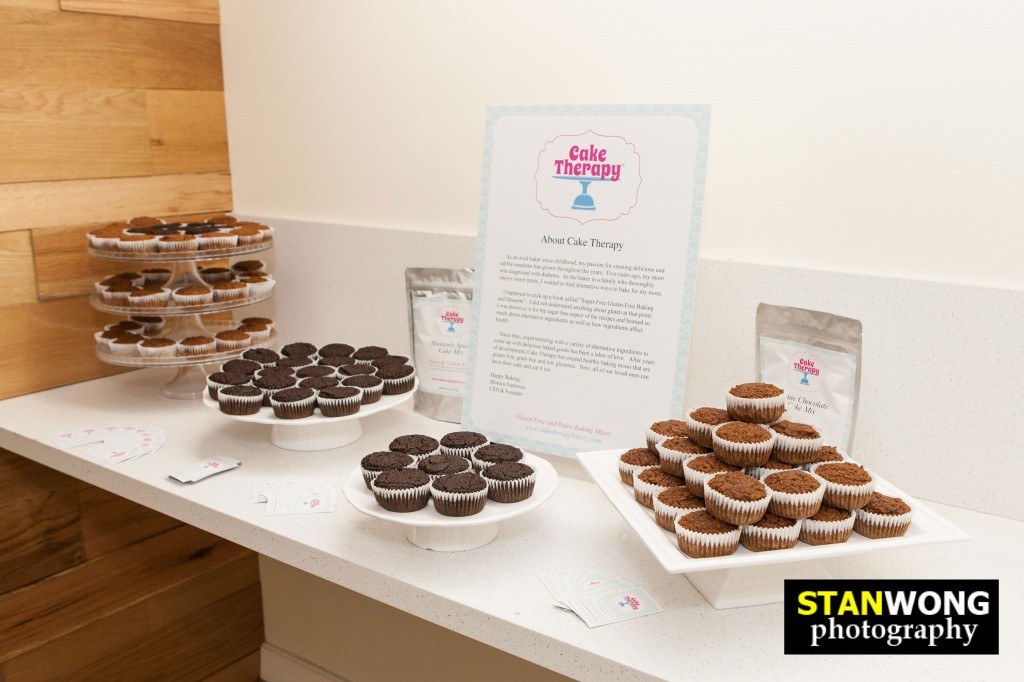 Was it difficult to find the right mix of ingredients to create a healthy cake while keeping a sweet taste?  
It was extremely difficult to find the right mix of nutritious and delicious ingredients.  I did a lot of research and experimentation with alternative ingredients until I learned how ingredients affect the end product.  It is not easy to make a delicious cake with no grain or refined sugar, but I did it and I'm so excited to share it with our community.
Have you ever had an "aha" moment about your business?
My "aha" moment was when I realized I could sell my recipes as a baking mix, instead of the actual cake.  It made sense and by selling the baking mixes, customers can enjoy the cake whenever they have a craving or family celebration without the headaches of experimenting with alternative ingredients themselves.  It's easy to make and accessible to more this way.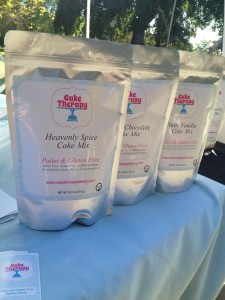 Where can Modern Latina readers purchase your cake mix?
Modern Latina readers can find my cake mixes at my company's website www.caketherapybakery.com
What is next for Cake Therapy?
I'm currently working towards establishing relationships with local grocery stores to get Cake Therapy's baking mixes on the grocery shelves! ♦
Learn more about Cake Therapy:
Linda Castillo is the Founder and Executive Editor of http://www.modernlatina.com/. She writes on topics that empower and inspire Latinas including art, motherhood, green living, culture, travel, and issues transforming the Latino community. Linda has earned a B.S. in Business and a M.S. in Mass Communications from San Jose State University.