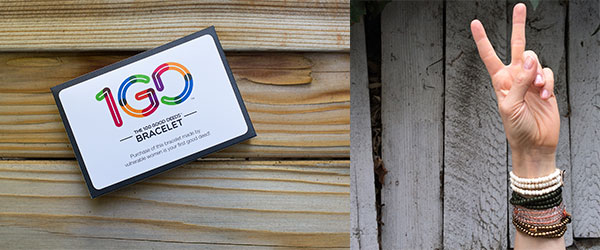 by Linda Castillo
I am a firm believer that every action has a reaction. So what we put out always comes back to us. I think Oprah said it best with this quote:
"The surest way to bring goodness to yourself is to make it your intention to do good for somebody else." –Oprah Winfrey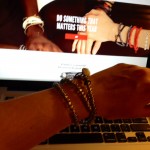 Doing a good deed is our way to help others and to also encourage others to do the same. Early this fall, Modern Latina ran its first ever Dress for Success Drive where we asked readers to drop off gently used professional attire that would be donated for women who are reentering the workforce but may not have the means to buy interview outfits. Not only were we able to collect and donate over 150 pieces of garments to the charity, there was such a great response from our readers to expand the drive in other states or even run a drive at their employer's office. The feeling of all that positive energy was amazing!
Keeping the movement going, Modern Latina is excited to take part of the #DeedADay campaign to support 100 Good Deeds A Day. Started by artist, author and advocate Mary Fisher who spent a decade partnering with vulnerable women in Africa to design jewelry so they could earn a dignified livelihood. Bracelets are made by women in need, many HIV+, in Uganda, Zambia, South Africa, Rwanda, Haiti, Bali, India and New York. This is a great way to shop for a cause! Each purchase of these beautifully handcrafted bracelets will give women a way to support their families through earnings, while empowering them to also contribute to good deeds around the world. Each bracelet is signed by the woman who made it and 100% of proceeds from sales are reinvested in the 100 Good Deeds Program.
Note: Modern Latina received a complimentary bracelet.
Linda Castillo is the Founder and Executive Editor of www.ModernLatina.com. She writes on topics that empower and inspire Latinas including art, motherhood, green living, culture, travel, and issues transforming the Latino community. Linda has earned a B.S. in Business and a M.S. in Mass Communications from San Jose State University.