by Linda Castillo
Inspired by all the flowers in blooming in the garden, I wanted to add a pop of color to my wardrobe. So this month I am obsessed with finding the perfect colorful blazer. Blazers are the foundation of a professional office look and can easily be dressed down with cute jeans, chic heels and basic white tank top. I always look for pieces that do double duty – pieces you can wear at the office and that also work to go out for drinks with the girls.
Here are a few of my favorite picks this season:
Vince Camuto Draped Front Blazer $169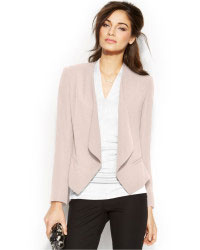 7TH AVENUE SUITING COLLECTION JACKET – DELIGHTFUL DAISY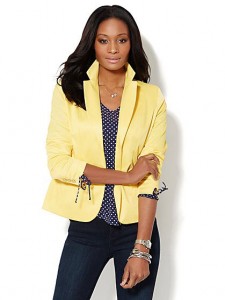 Worthington® One-Button Jacket – Rich Royal $60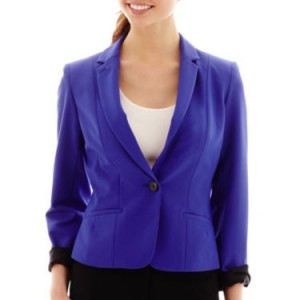 Kasper Collarless Flap-Pocket Blazer $79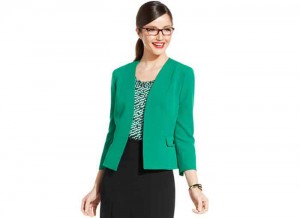 Lucy Paris 'Sunflower' Crop Blazer $79.00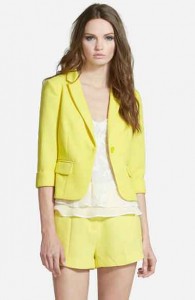 Open Front Zip Pocket Blazer $98.00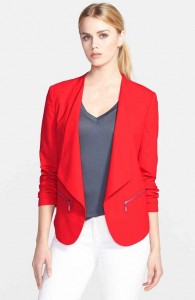 24 INCH ULTIMATE DOUBLE WEAVE JACKET – RED $128.00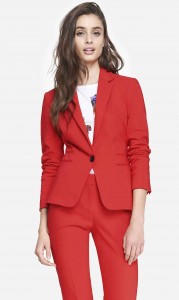 Colorful Knit Blazer – Scuba Blue $98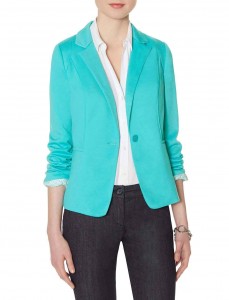 JONES STUDIO® Scalloped Contrast Trim Blazer $79.50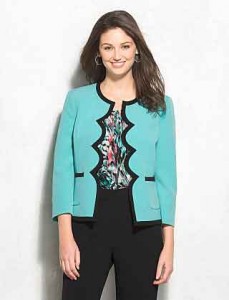 Linda Castillo is the Founder and Executive Editor of www.ModernLatina.com. She writes on topics that empower and inspire Latinas including art, motherhood, green living, culture, travel, and issues transforming the Latino community. Linda has earned a B.S. in Business and a M.S. in Mass Communications from San Jose State University.